28 Eco-Friendly Holiday Gifts
If you are looking for some gift ideas this year this list of 28 different gift ideas should help. Thanks to Eco Girl's for putting together this  Ultimate Guide to Zero Waste Gifts! 
These Natural Solar Soaps which Help Provide Clean Drinking Water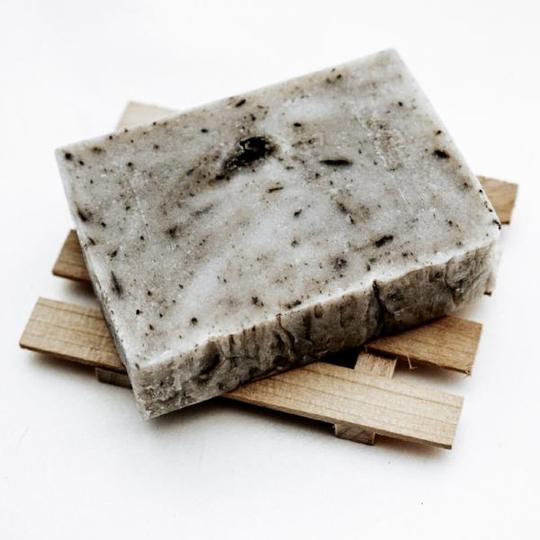 Not all handmade soaps are created equal! Each Bestowed Essentials soap is made from completely natural ingredients and comes in plastic-free packaging for minimal waste. Not only that, they are handmade using solar power and a portion of each order goes to help provide folks around the world with clean drinking water! Now that's a meaningful bar of soap! Multiple scents available$5.97 free shipping
Reusable Drinking Straws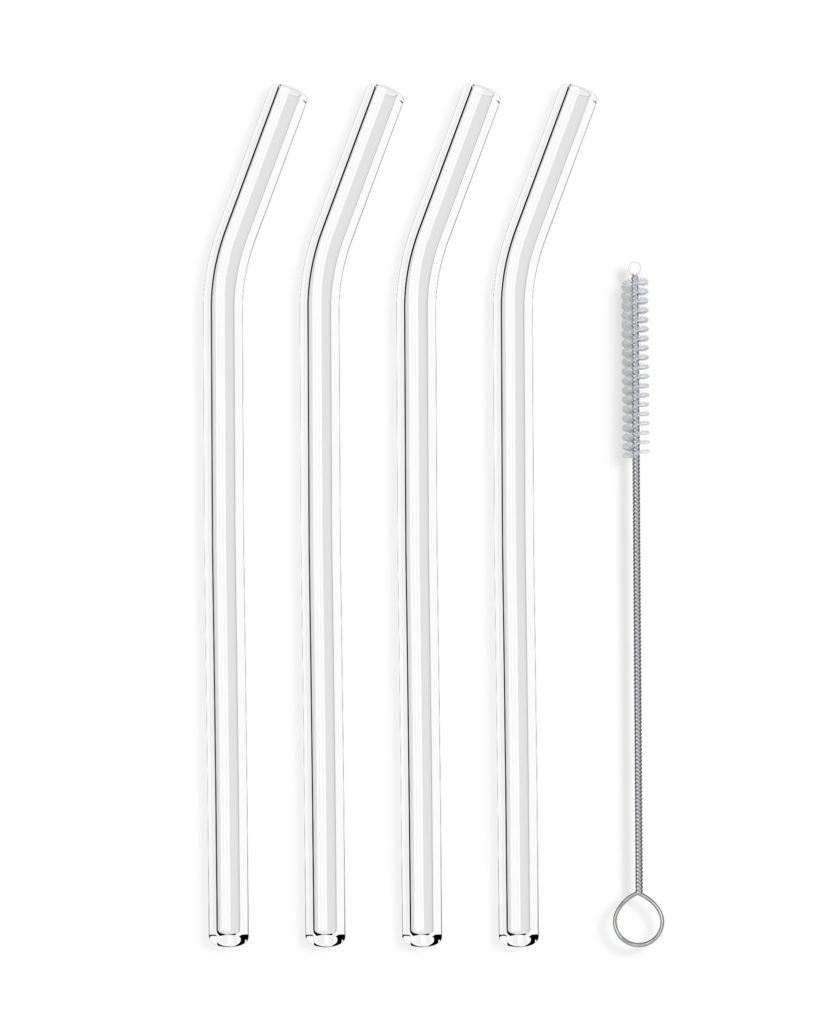 Help eliminate the 500,000,000 straws used each day by Americans alone! Reusable straws are wonderful gifts for anyone on your list – young or old. Available in either see through glass or extra durable stainless steel
This Sleek and Reusable Plastic-Free Razor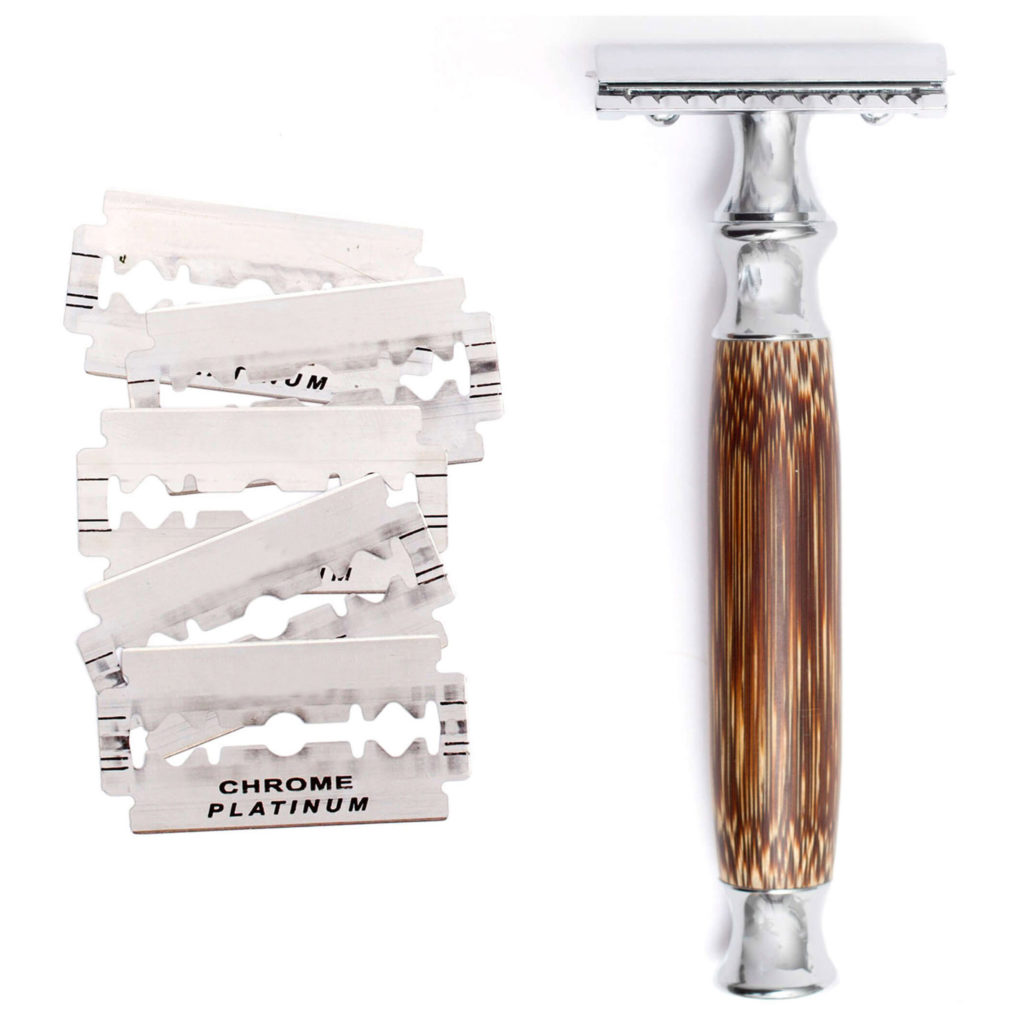 Bye-bye disposable razors, plastic razors, and those expensive refill cartridges! Hello classy wooden and stainless steel combo. Great for the man or woman on your list! Includes 5 replacement blades for just $21.97 free shipping
Bamboo Toothbrushes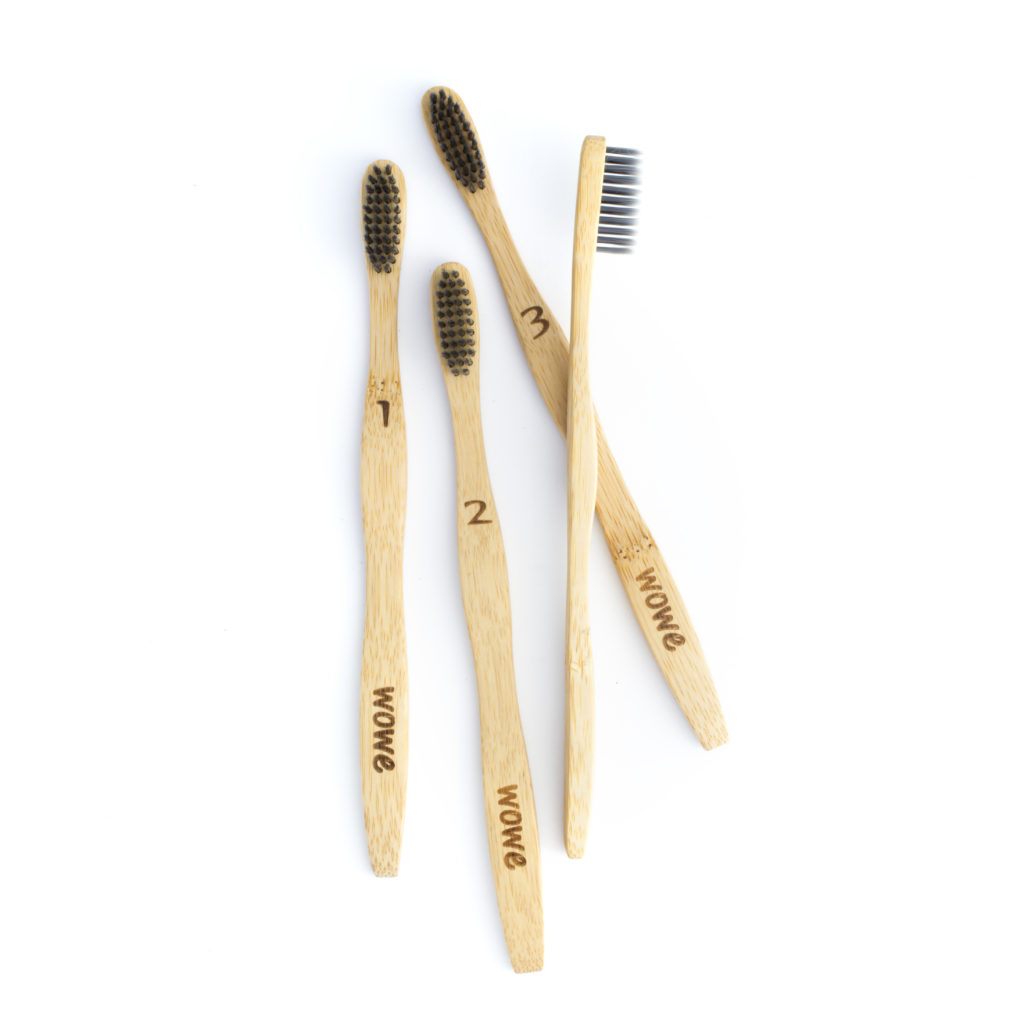 Can you see it? Every plastic toothbrush you've ever used is sitting in a landfill right now! Our bamboo versions make great stocking stuffers. They come in a set of 4 – One for every season of the year! Or, since they're individually packaged, split them up for friends, family, or coworkers! Set of 4 Starting at $11.97 free shipping
A Natural Deodorant that Really Works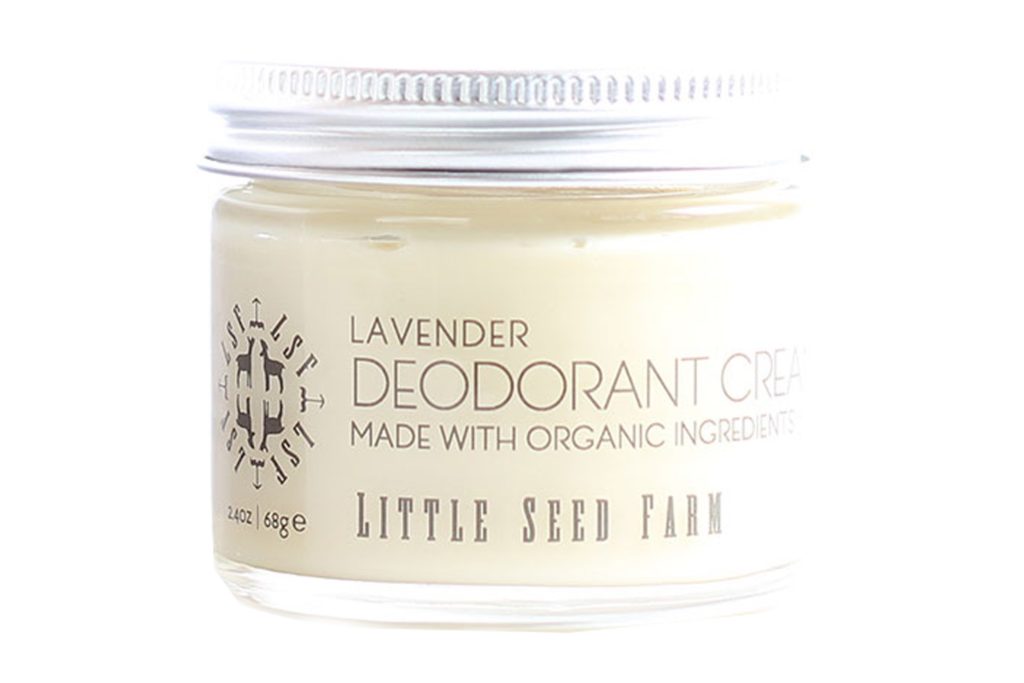 Organic and packaged in a reusable glass jar, Little Seed Farm Deodorant is baking soda free so it wont irritate your underarms. Plus, it smells ah-MA-zing! Don't you wish your screen was scratch and sniff right now?! Available in Grapefruit Lemon, Lavender, or Activated Charcoal  $14.00 free shipping
Reusable Snack and Sandwich Bags
Before you ask – Yep! They are machine washable! Perfect for lunches, snacks, makeup, craft supplies, electronic cords, car organization… we could go on forever! A wonderful substitution for plastic sandwich bags. Available in lots of cute prints including feathers, foxes, unicorns, and morehere. Starting at $7.00 free shipping
Bee's Wrap Plastic Wrap Alternative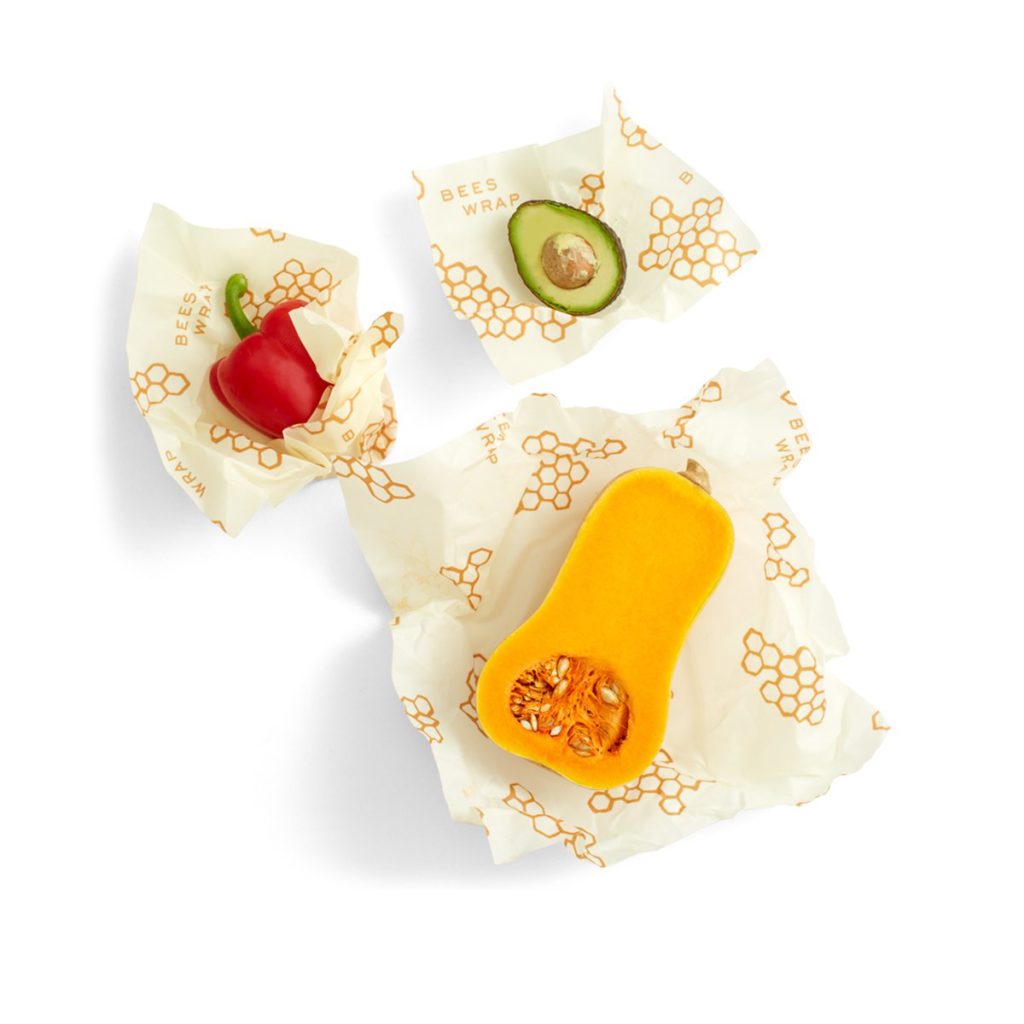 Reusable Bee's Wraps are designed to cover bowls, wrap up foods, pack your lunches, and more! Made of beeswax, organic cotton, organic jojoba oil and tree resin. Compostable at the end of their life. Starting at $6.00
A Classy, Plastic Free Tongue Cleaner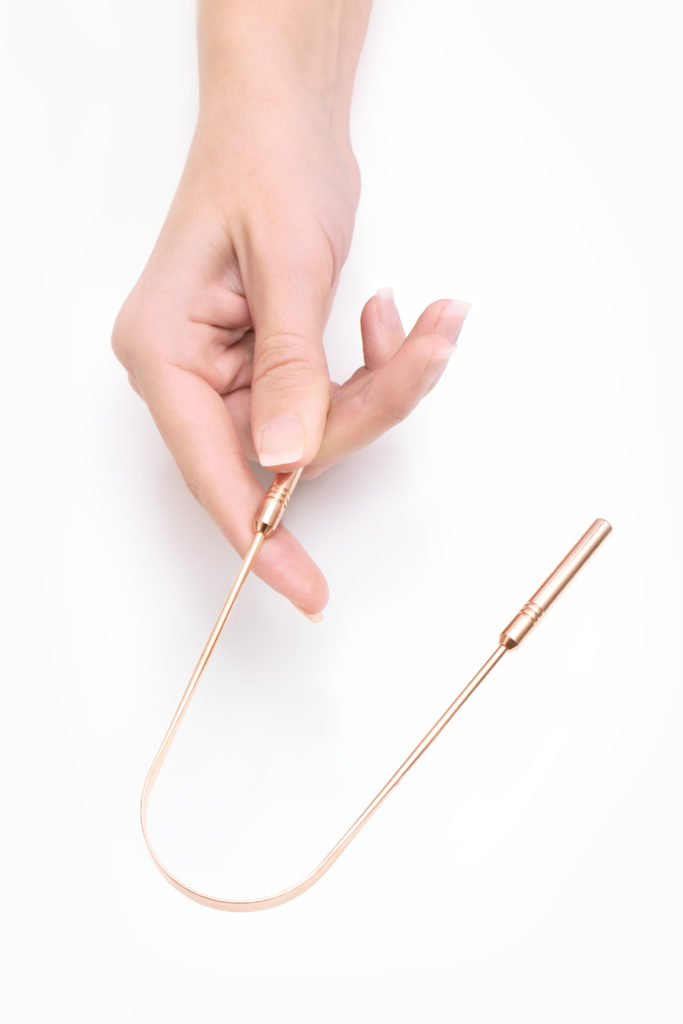 If you haven't owned a tongue cleaner get ready to have a VERY fresh mouth! It works MUCH better than a toothbrush at cleaning your tongue, and these perfect stocking stuffers are completely plastic-free! Available in copper for a rose gold look or high quality stainless steel. Set of 2: $10.97 free shipping
Earth-Friendly Vegan Dental Floss in a Glass Dispenser
This refillable glass and stainless steel dental floss dispenser is earth-friendly, and the floss is vegan! No more plastic flossers ending up on our streets or in our waterways. $14.95 free shipping
Leak-Proof Mason Jar Lids that Wont Rust!
We love our mason jars – but dang that lid rust! These tough and durable mason jar lids are built to last a lifetime. They're called Tough Tops after all! Available for regular and wide mouth canning jars. Set of 4 Starting at $12.95 free shipping
Wool Laundry Balls – A Dryer Sheet Alternative
Don't waste your money on chemical-filled dryer sheets! These dryer balls are a healthy, chemical-free alternative to dryer sheets and liquid fabric softeners. Made of 100% natural wool, they shorten dryer time and help fluff up laundry naturally, lasting for 1000's of loads! Set of 6 $19.99 free shipping
This Natural Makeup Sponge that Contains Skin Enriching Vitamins!
Better for the environment and your skin, these face sponges are rich in vitamins, antioxidants, proteins, lipids, fatty acids, and natural, skin healthy minerals such as copper, zinc, iron and magnesium. Choose from varieties such as Charcoal, Green Tea, or Pink Clay – all of which have different skin nourishing properties. $5.97 free shipping
Bamboo Goo Magic Cream for Bamboo Cutting Boards and Utensils
Protect those bamboo utensils and cutting boards with this magic in a bottle. A little goes a long way, this bottle should last quite a while! $12.90 free shipping
Chalkboard Lids for Mason Jars
Know someone who loves mason jars? These Chalk Tops lids are awesome for getting organized in the fridge or pantry. Write on them again and again with chalk or these chalk markers that wipe off with a damp rag $9.95 free shipping
GOTS Certified Organic Cotton Sheets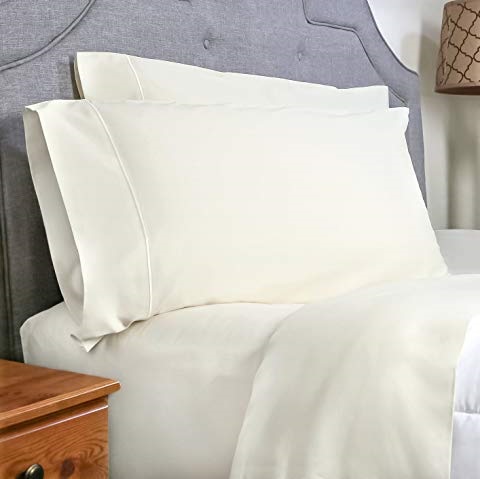 We spend around one third of our lives sleeping and breathing into our pillowcases and sheets. These GOTS certified organic cotton sheets are certified to the highest standards and are made of chemical-free, pesticide-free cotton – A perfect, thoughtful gift for anyone on your list! Available in a variety of colors. Starting at $56.00 free shipping
A Hot/Cold Take-Everywhere Cup
Hot or cold, this cup has got your back! Use it all day for water, coffee, tea, smoothies, soup… Soft silicone grip in fun colors and patterns. Even the packaging is recyclable! $29.95 free shipping
Three Compartment Plastic-Free Lunchbox
This bento style box has three separate compartments for different foods! Made of high quality stainless steel, this lunchbox is great for all ages. $22.93 free shipping
A Plastic-Free Ice Cube Tray
Soft silicone for easy release ice cubes – no more fighting with plastic trays! Sleek and stylish, with a lid to avoid freezer odors  $12.00 free shipping
High Quality Barware: For the Entertainer
Quality that will last for years. Your friends can continue to impress their guests with this stainless steel cocktail rimmer, perfect-pour jigger, or acacia wood muddler starting at $12.00 free shipping
Complete Fermentation Kit
Just add Mason Jars! Make homemade kimchi, pickles, sauerkraut and more! A creative gift idea for the homemaker, vegetable gardener, or nutrition lover – fermented foods have many health benefits! $49.99 free shipping
For the Coffee Lover: A Cold Brew Coffee Kit
Perfect for the coffee connoisseur on your list! Contains all of the equipment you need to make simple, zero waste cold brew coffee $20.00 free shipping
A Designer Handbag Made from Repurposed Interior Design Fabrics
This eco-conscious clutch is high fashion with a small footprint. A handbag you can feel good about carrying. Available with pink or blue interiors $60.00 free shipping

A Pure Ingredients Face Mask/Wash by Bestowed Essentials
These natural face masks are made with real ingredients and come in zero waste packaging. They can be used for cleansing or as a leave-on mask. Developed for a variety of skin types, choose fromsensitive skin mask, a mask treatment for scarred skin, or a natural mask to illuminate dull skin$11.95, free shipping
For the Kids on Your List
Stainless Steel Popsicle Maker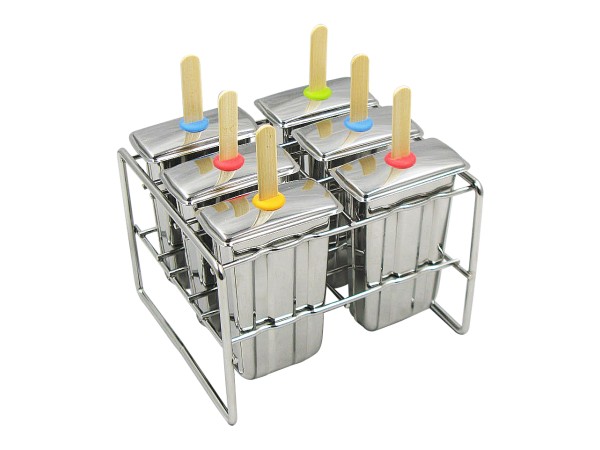 Long lasting and made of high quality stainless steel, this ice pop maker will outlive the cheap plastic ones. Kids will love making their own ice pops out of natural fruit juices and more $36.00free shipping
Just-Like-Mom's! – A Reusable Toy Grocery Bag with Sustainable Wooden Play Food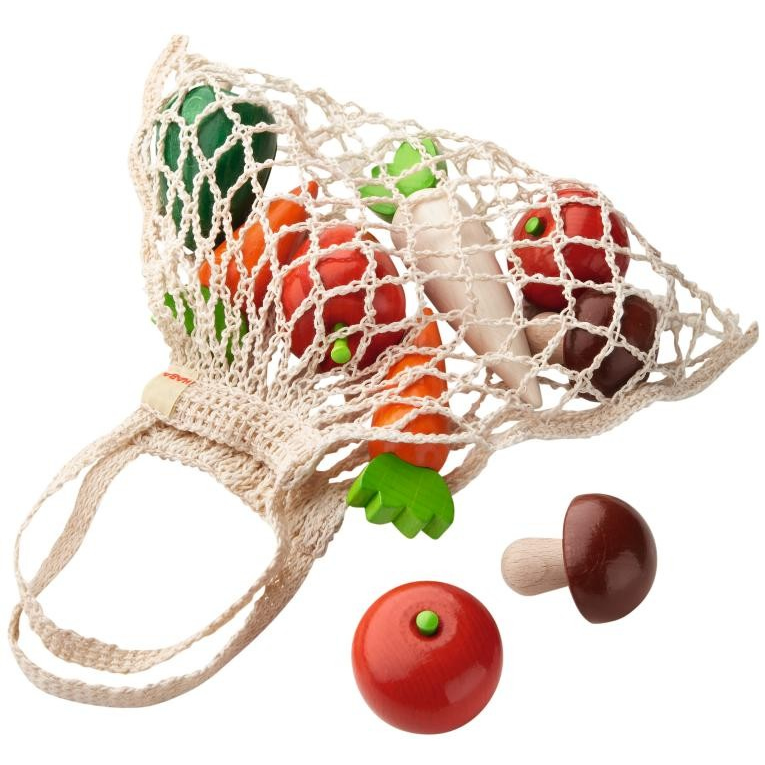 Hit the farmers market with your little one! These tiny wooden toy fruits and veggies are perfect for little hands and are colored with non-toxic stain.
Non-Toxic Eco Dough Natural Play Dough
Made in the USA by a family owned company. Have fun building and sculpting for hours with this eco-dough! 9.99
Crayon Rocks Sustainable Rock Shaped Crayons
While most crayons are made of petroleum paraffin wax, Crayon Rocks are made from U.S.A. grown and processed soy wax! Their unique shape makes these crayons especially ideal for teaching young children standard pencil grip $14.25+ free shipping
A Completely Plastic Free Teether
The Caaocho natural all-stage teether reaches all the way to the back molars. Pre-cooled and extra soothing, it is made from 100% pure rubber from the hevea tree — and nothing else! $10.99 free shipping